Kval is pleased to announce that 2022 is a special year for us. It marks a celebratory anniversary to our 75 years in business. In 1947, A.A. Kvalheim, the founder of Kval began building cabinets in his two car garage, as so many entrepreneurial stories start.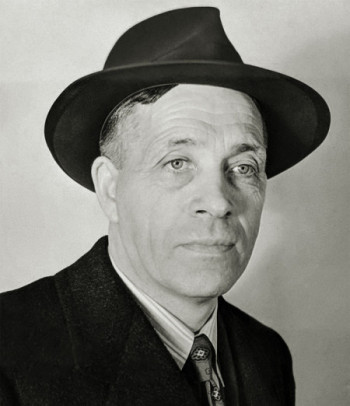 A.A. was born in Norway, and settled with his family, in Petaluma, CA due to the booming "egg" business. He used his skill set and ingenuity to design and build the first Kval machine, the traveling carriage saw, which was a new concept at the time, and even had it patented. Throughout his career, he instilled values in quality, honesty, integrity and work ethic that after four generations of Kvalheim, are still deeply rooted company-wide.
In time, generation after generation, Kval expanded its machine offering, working closely with door manufactures to fill a custom need for manufacturing. Kval builds machines for what customers need, and at the same time, service our customers with support and strong perseverance to get it done, to do it right and to put customers first.
In 2022, Kvals leads the industry in advanced CNC technology, state-of-the-art machine software, robust safety features, and providing customers with cutting-edge support solutions. To prove this, we are announcing a contest, to see how far we've come over 75 years. Leading the way, is Kval's fourth generation, Nate Kvalheim, President, Zack Kvalheim, VP of Operations, Kelly Kvalheim, Safety Manager.
In honor of our 75th anniversary celebration, Kval is hosting a contest for oldest functioning Kval machine(s) at your door shop. If you know anything about Kval, it's that our machinery is built to last a VERY long time!
We want your submission! The contest will be judged on oldest Kval CNC, oldest pre-hanging machine, and/or your oldest Kval machine in use. Click Submit Your Machine to get started.