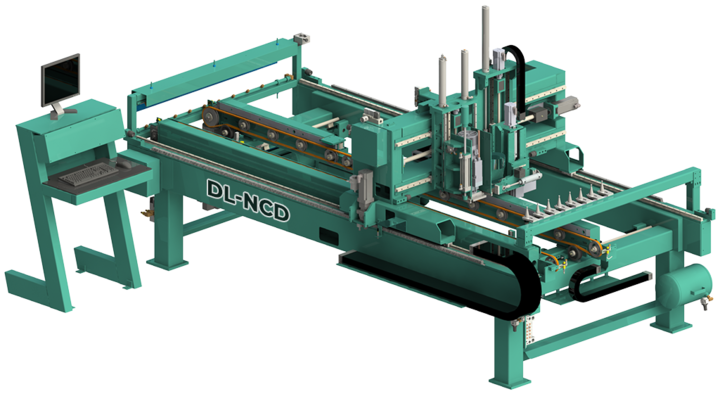 Designed specifically for the Exterior Door Manufacturers and Distributors.
Kval's new DL-NCD Door Light Cut-Out Machine is now equipped with the patented KvalCam software that is easy to use, simplifies programming, and puts the customer in complete control.
The DL-NCD will rapidly increase shop productivity and greatly reduce labor costs while allowing manufacturers to produce high-quality exterior doors with precision and extreme accuracy.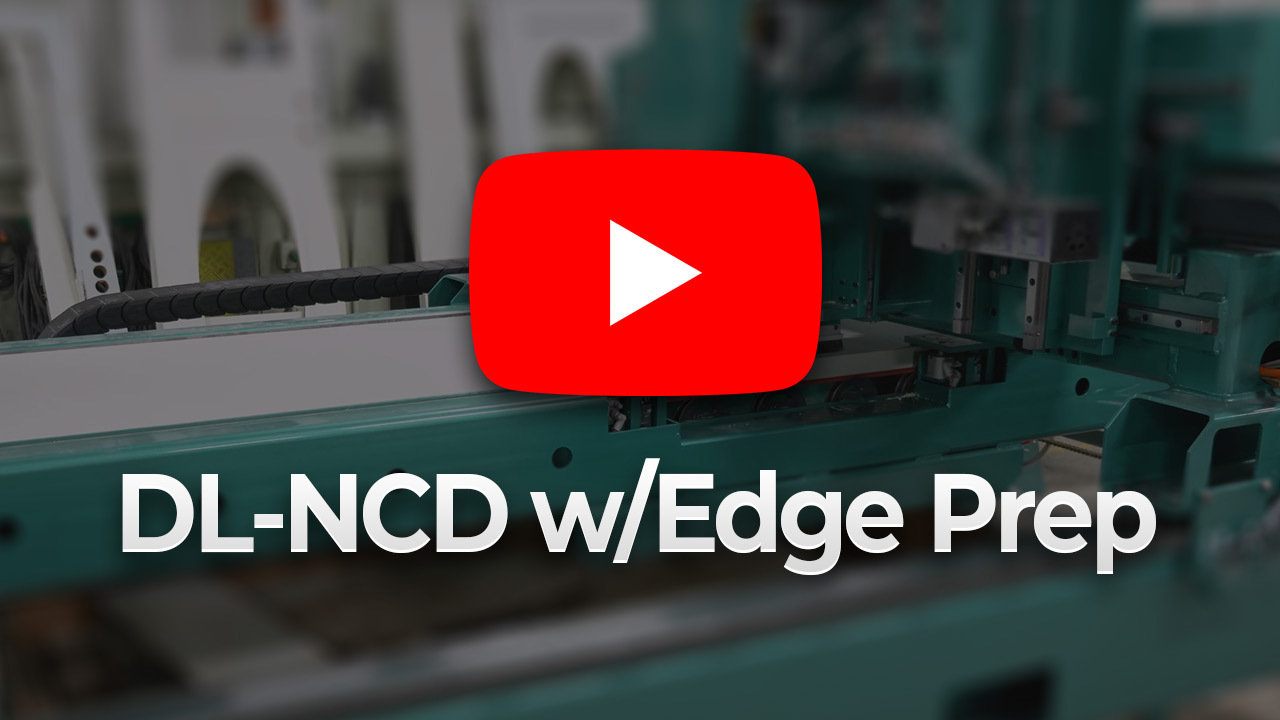 The DL-NCD automatically feeds in a door, clamps, and measures the door, then runs the CNC machining cycle for the light cut out and lock. Customers can incorporate a barcode system, paired with KvalCAM, and machine a complete stack of doors without an operator present.
Key Features
10 HP Main Machining Head with HSD tool changer, upgradable to 13.5 HP
Clamps door from sides so the door cannot move compared to vacuum systems
Doors are measured in length to accurately locate the lock and door lights from the top of the door
With the CNC edge option, the width of every door is measured to provide precise accuracy in face plate depth and cylinder hole backsets
Steel and Fiberglass doors can be in the same stack, the DL-NCD will automatically change the tools to the correct door type based on the door file information
KvalCAM provides complete control of programming for locks and light cutouts (including special shapes) without requiring G-Code knowledge
8 Tool locations can be utilized for steel, fiberglass, or wood doors
For more information, or for a quote, please visit https://kvalinc.com/features/dl-ncd/.