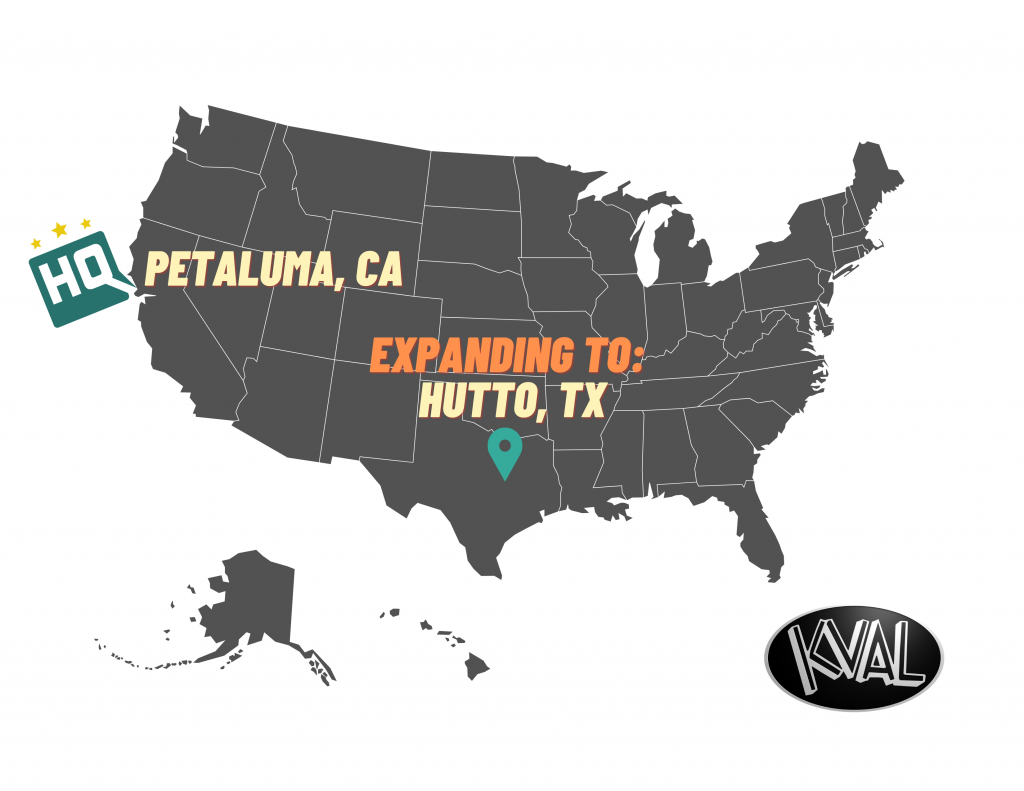 Petaluma, CA – June 15, 2021: Kval Inc. announced today the expansion of its manufacturing production facilities to Hutto, Texas, one of the fastest-growing cities in the United States. This next step in Kval's evolution strengthens its commitment to providing the highest quality CNC machinery to the residential, commercial, and architectural door markets.
The expansion of Kval's operations is expected to both significantly reduce lead times and increase production capacity to better serve customers. Specifically, Kval will have the capacity to double its residential pre-hung door machinery output to support the company's increased market share and growth.
The new 52,500 sq. foot state-of-the-art facility will house a full production staff, on-site machining operations, as well as a secondary parts inventory warehouse to compliment the headquarter facility in Petaluma, California. The plant is expected to add over 80 high-quality jobs over the next 3 years in Hutto and the surrounding Austin region.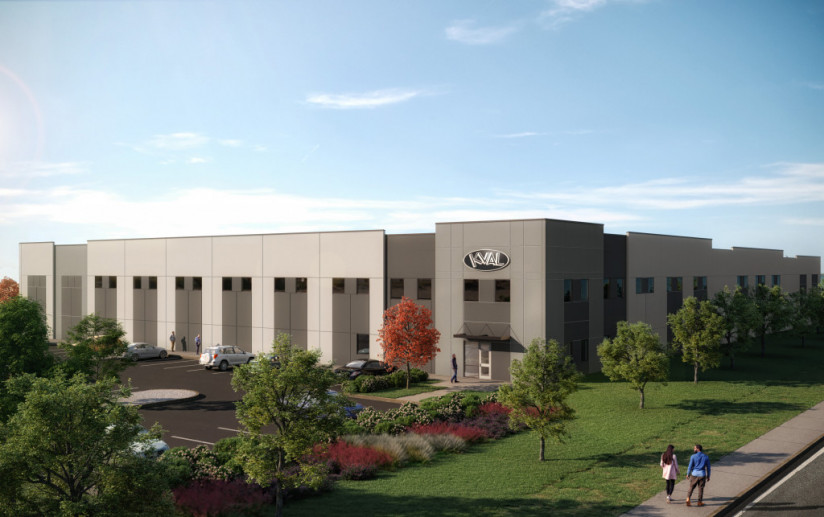 "Our investment in the new Hutto facility is a direct reflection of our unwavering commitment to our customers," says Nate Kvalheim, President of Kval. "Extended lead times have been a hindrance for too long and, as the market continues to grow, this expansion—with its state-of-the-art facility, dedicated people, and our time-tested processes—is indicative of the market demand for our high-quality machinery and our desire to meet that demand.."
For more information about the expansion, visit kvalinc.com or call (800) 553-5825.
About Kval Inc.: Kval Machinery (kvalinc.com) sets the standard for residential and commercial door equipment, specializing in high-quality and innovative CNC machines for door manufacturers and distributors alike. Kval is family-owned and operated, serving the woodworking industry since 1947. Third and fourth generations continue the Kval legacy by leading the industry in CNC technology, state-of-the-art machine software, robust safety features, and provide our customers with cutting-edge support solutions.