Kval is pleased to announce that 2022 is a special year for us. It marks a celebratory anniversary of our 75 years in business!
In 1947, A.A. Kvalheim, the founder of Kval began building cabinets in his two-car garage, as so many entrepreneurial stories start. To find out more about our 75th-anniversary, click here for more information.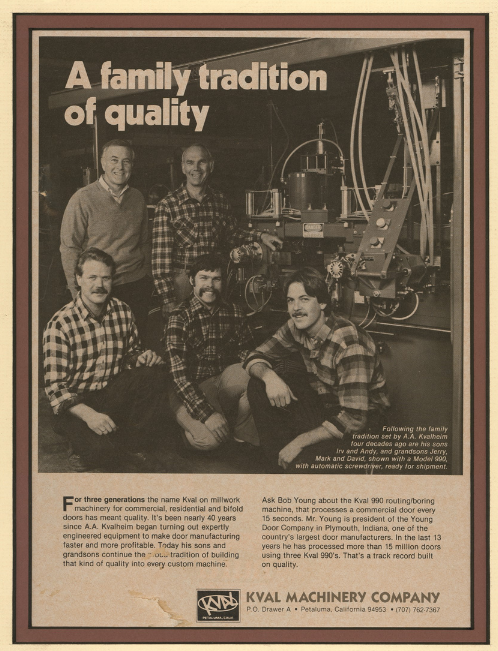 Anniversary Contest
In honor of our 75th-anniversary celebration, Kval is hosting a contest for the oldest functioning Kval machine(s) at your door shop. If you know anything about Kval, it's that our machinery is built to last a VERY long time!
We want your submission! The contest will be judged on the oldest Kval CNC, oldest pre-hanging machine, and/or your oldest Kval machine in use. Click here to submit your machine(s) to get started.