The new standard in flexibility and efficiency for Pre-hanging, Architectural, and Exterior door markets.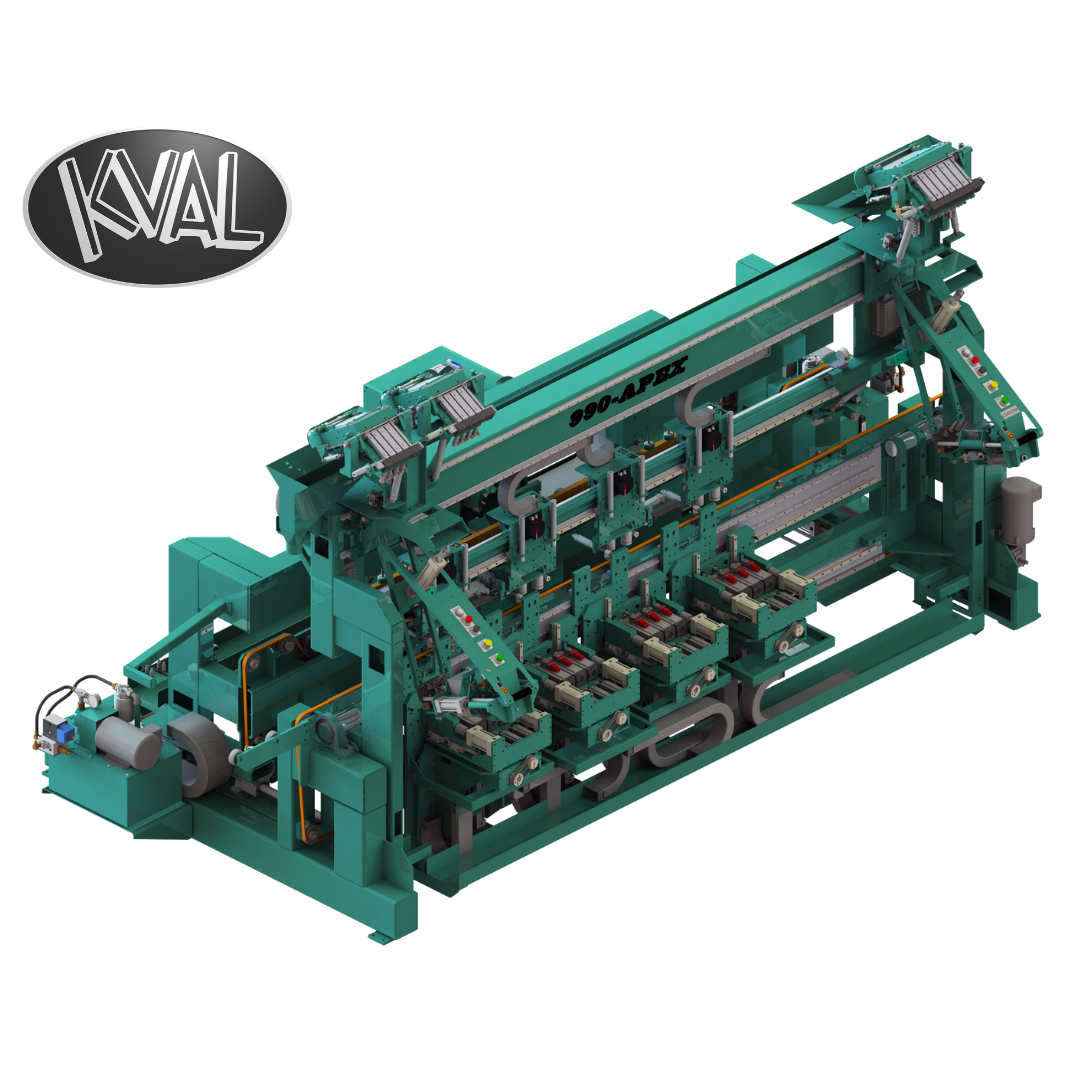 Petaluma, CA – August 1, 2022: Kval Inc. introduces a new addition to its lineup of computer numerical controlled (CNC) machines. The 990-APEX machine redefines door and jamb machining flexibility with an all-in-one solution for the prehung interior, architectural, and exterior door markets. The standard configuration is capable of producing an extensive range of products.

The APEX is both fast and flexible, a versatile solution for those looking to serve several markets with a single high-performance machine. It is capable of machining the door and jamb for interior and exterior applications and door-only for architectural applications, with no change-over time.

"Kval continuously strives for turnkey manufacturing capabilities that solve a need," says Nate Kvalheim, President of Kval Inc. "The future is APEX. It is a highly capable and operationally efficient machine that sets a new standard in door machinery. Our customer's success is the forefront of our business!"

This machine is controlled by the patented KvalCAM® software—integrated with CNC technology—providing complete control of all machine movement and precision cutting. It offers advanced technology from over 75 years of experience and proven state-of-the-art concepts that are the foundation of Kval's legendary 990 series machines.

See the APEX and more at: https://kvalinc.com/features/990-apex or call us at (800) 553-5825.

About Kval Inc.: Kval Machinery (https://kvalinc.com) sets the standard for residential and commercial door equipment, specializing in high-quality and innovative CNC machines for door manufacturers and distributors alike. Kval is family-owned and operated and has served the woodworking industry since 1947. Third and fourth generations continue the Kval legacy by leading the industry in CNC technology, state-of-the-art machine software, robust safety features, and provide our customers with cutting-edge support solutions.